When this post is published, it will be Monday. I start school Thursday. O.o Wow. This summer went by so much faster than I anticipated and most of it was super fun!! 😀 Another thing I didn't anticipate was being super, super busy. Wow. Okay. Onto this post! 😉
Goals from July…
The ones I completed will be in green.
I doubt it. XD
hehe.
Finish Ecclesiastics, The Song of Solomon

, and make decent progress in Isaiah
I think I could have made better progress in Isaiah, so I'm not counting this one completely. 😛
Complete Camp NaNo goal

of 10k
Haha, yeah, um, funny story. When I finished up at my co-op, I still had a bunch of independent school stuff to do because a.) I'm going a year ahead in math. b.) at one point I got a little behind… hehe.
Anyway, I decided after my trip back East, I needed to focus a whole lot more on school work and lowered my goal to 2k. So I completed that. XD
And then I did a lot of school.
Read at least 10 books (hopefully more) from summer tbr
*coughcough* Telling myself to read a bunch of books doesn't work. I just read what I want to. XDD
After two years of this, I've learned my lesson. No more huge crazy lists, I promise!! I think will limit myself to 10 books per summer tbr. And then actually read them. (and maybe mini reviews? Tell me what you think in the comments!!) Anyway. XD
have productive plane rides
I don't know how I thought I would ever stay concentrated on a plane ride. Even long ones. Planes and airports are wayyy too distracting!!
Um. I finished them yesterday? Check! 😀
I'm finishing them tomorrow?
Oh yeah! 😀
Get caught up with journaling
Super close. I'll finish it today.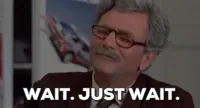 Prepare for new school year
I'm prepared! 😛
I'm meeting with a friend tomorrow to discuss math, but other than that, it's all good.
DONE! WOOHOO!
August goals:
SCHOOL AHHH
Figure out a way to organize all my school stuff
Stay caught up with school
Read 10 books
Finish Isaiah or get very close to finishing
Finish one new Bible Lightunit
Organize/edit all East Coast pictures
Post East Coast trip series
Stay caught up with journaling
Posts from July…
June Recap because it's JULY. :O (+tiny hiatus)
Diary of a Daydreamer BLOG TOUR
Surprise blog party for Kellyn Roth!!
A Reluctant Belle Book Review!
July Happenings
went camping and made tons of great memories! 😀
took a gajillion pictures during July!! 😀
fun family time <3
happy 4th!
SBG!!
made some new pen pals! 😀
went back East (DC, Virginia, etc.) Posts about that to come soon!!
some birthdays including my brother's, Grandma's, some cousins, and friends! 😀
GIFT SHOPS!
held some babies.
comforted some people because of loved ones passing on…
found out I have to get my wisdom teeth out soon… AH! (tips, anyone?)
re-watched Pride & Prejudice!! I love that movie so much!! 😀 😀 😀
re-did our cookbook! 😀
Olive Garden! YUM.
house cleaned for my Mom and Grandma
wrote some
started like five different random novels that probably won't survive
had some friends over
watched PRINCESS BRIDE!!! 😀
found out that Trader Joe's mango sorbet isn't very good
swam a couple times
Announcements: 🙁
RIP Oreo the bunny.
Not sure why he died, but yeah…
Also
Prayers for my brother would be appreciated… Thursday night was very traumatic. He badly cut his finger and some tendons in a filing cabinet…
there was a lot of blood
and an ambulance
so quick healing for him, please! Thank you. <3
Thanks for reading!
When do you start school? What was your month like? Go on any trips lately? Tell it all to me in the comments. I like long comments! 😀